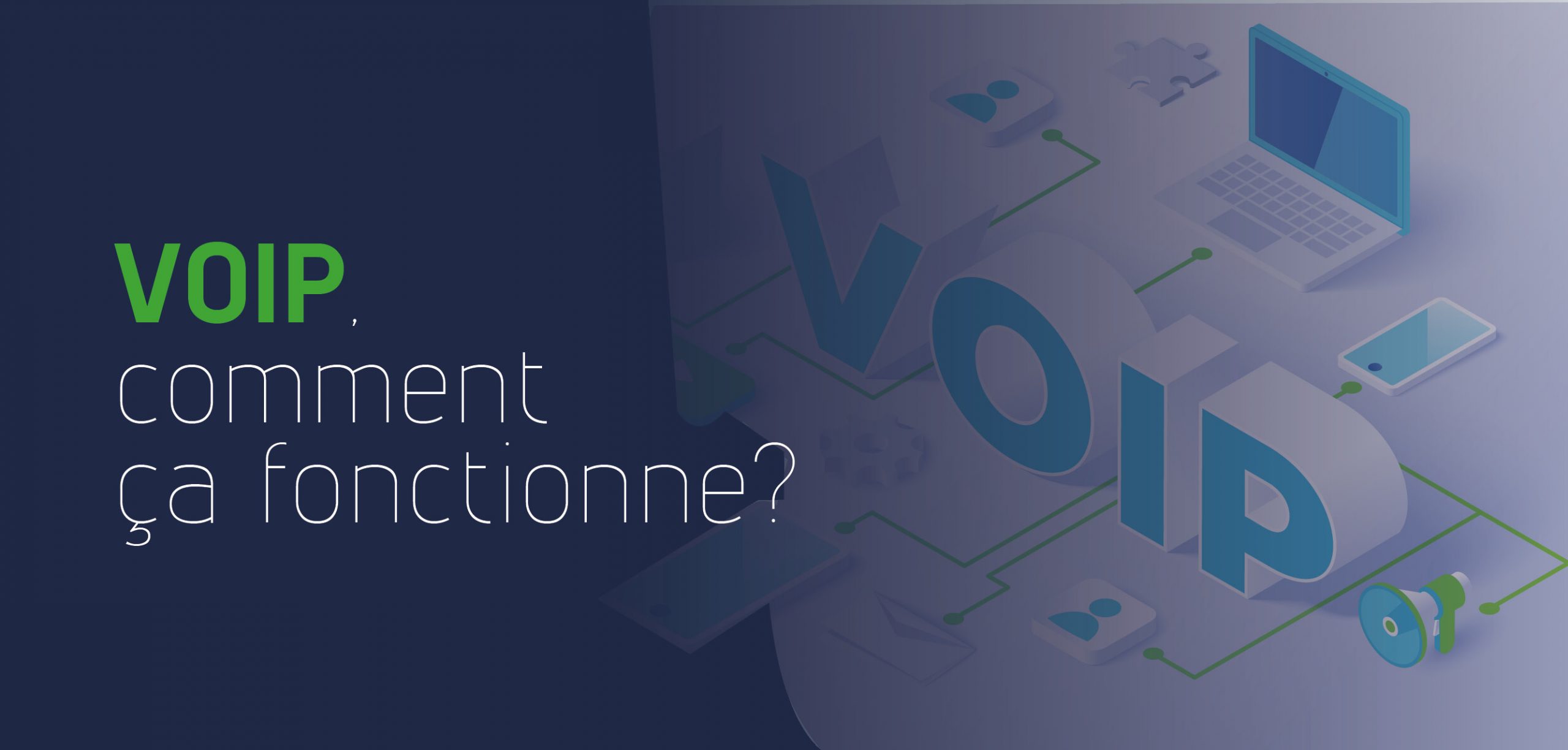 VoIP Telephony: How Does It Work?
VoIP telephony is not a new technology, but many companies are still unfamiliar with all benefits it has to offer. For example, VoIP telephony's system that transforms analog audio signals into digital data lets you make unlimited phone calls using a broadband internet connection, without having to pay communication costs.
The Advantages of VoIP Over PSTN
The Public Switched Telephone Network (PSTN) is what you use when you call someone on either a landline or your cell. It is used by both individuals and businesses, as the phone is still a popular tool for internal and external communication with partners and clients.
When making a call via PSTN, your call is transmitted through the public network using a pair of copper wires. IP technology on the other hand uses a broadband internet connection, which lets you benefit from international calls at a lower rate, all while keeping your data secure.
One Single Price
VoIP telephony is very simple to use. You don't even have to use a computer. All you need is a VoIP phone that resembles a traditional telephone, and then you can make and receive calls at local rates, no matter your location. However, you can also use a softphone installed on your computer or smartphone if you prefer.
Some phones even offer video. Thanks to the "call forwarding" feature, you can also redirect calls made to a landline or a cell no matter where you are, and you can even play background music while the call is being transferred.
Many In-House Advantages
With VoIP telephony, all calls made internally are free. This is especially beneficial if your employees need to call each other with sensitive information. To avoid long phone numbers, you can even set up a shorter number for each caller or save the full numbers in your regular contacts.
Quick Installation
You don't have to invest much to enjoy VoIP telephony. All you need is a VoIP enabled phone and ideally a good headset. If you want to receive calls from your cellphone, you just need to install a softphone. However, it is crucial that you secure your VoIP network in order to avoid any malicious intrusion.
How to Use Your VoIP Service
There are 3 ways to use your VoIP service. You can use an analog telephone adapter (ATA), which lets you connect a standard telephone to your computer or internet connection to use for voice communications.
You can also use an IP phone and connection cables equipped with an Ethernet RJ-45 jack. One advantage to this option is that they usually already come equipped with the software needed to handle IP calls.
Finally, you can use VoIP on your computer, as long as you have the right software, a headset, and an internet connection.
Frédéric Caron
Vice-President, Business Development
ComUnik