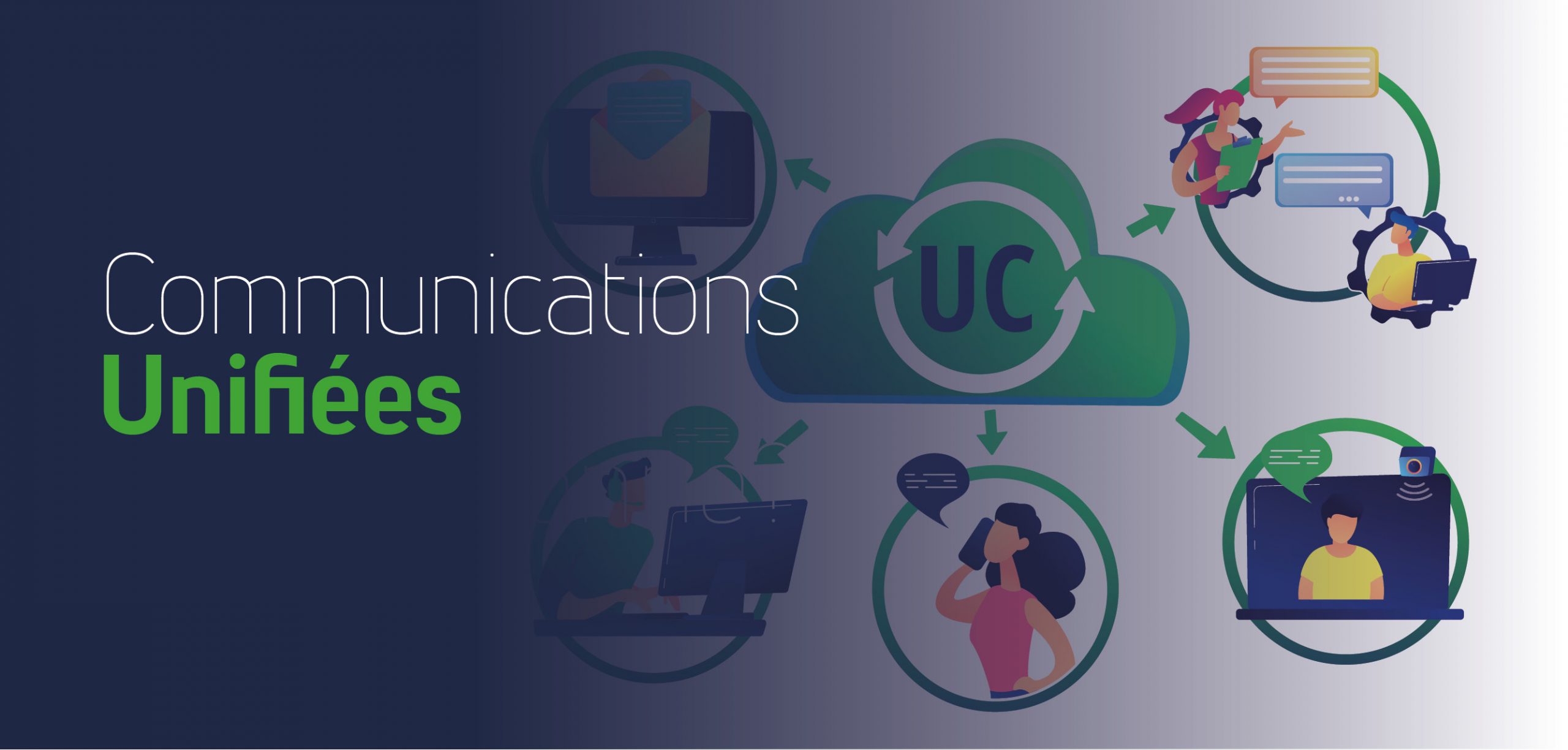 How does unified communications help us collaborate better?
The strength of a company lies in its human capital who exchange ideas and work together. Communication is therefore an essential and ever-growing need, both in person and remotely. One problem that companies encounter with efficiency is the ability to centralize all means of communication on a single platform. This is called unified communications. Its objective is to provide a single comprehensive interface that brings together various internal communication tools, no matter where you are working.
The Benefits of Unified Communications
In business, we often find ourselves juggling several communication tools: telephone, email, intranet…and we often end up losing information or forgetting where we saved it.
Unified communications, also called UC, lets you bring together several communication tools in addition to voice and video calls such as video conferencing, advanced telephony, collaborative messaging, document sharing, etc. It's a technology that ensures fixed-mobile convergence and voice-data integration. Unified communications offers a variety of advantages, such as:
Cost Reduction: With a unified communications system, the different materials used for both internal and external communication and the infrastructure are all simplified.
Greater Simplicity: Not only will both the management of the platform and its administration be more accessible, but you can also optimize your relationship with external partners. Thanks to this unique system, a user can access all these tools in a unified way, regardless of their location or the terminal they use.
Simplified Business Collaboration: Each employee is given a single number for both fixed and mobile communications, as well as one voicemail box. This makes it easier to reach them, no matter where they are.
Choosing the Right Solution
Before you choose your unified communications solution, there are a few things you should consider. Communication goes hand in hand with the company's activity, so it is essential that you understand the needs of your organization and the ways you use internal communication: to facilitate mobility, to exchange documents, to work in teams, etc. You must also involve the teams who will use the platform to facilitate its adoption!
In addition to identifying your needs, you should also choose a unified communications solution that is scalable enough to support your business as it grows.
Frédéric Caron
Vice-President, Business Development
ComUnik