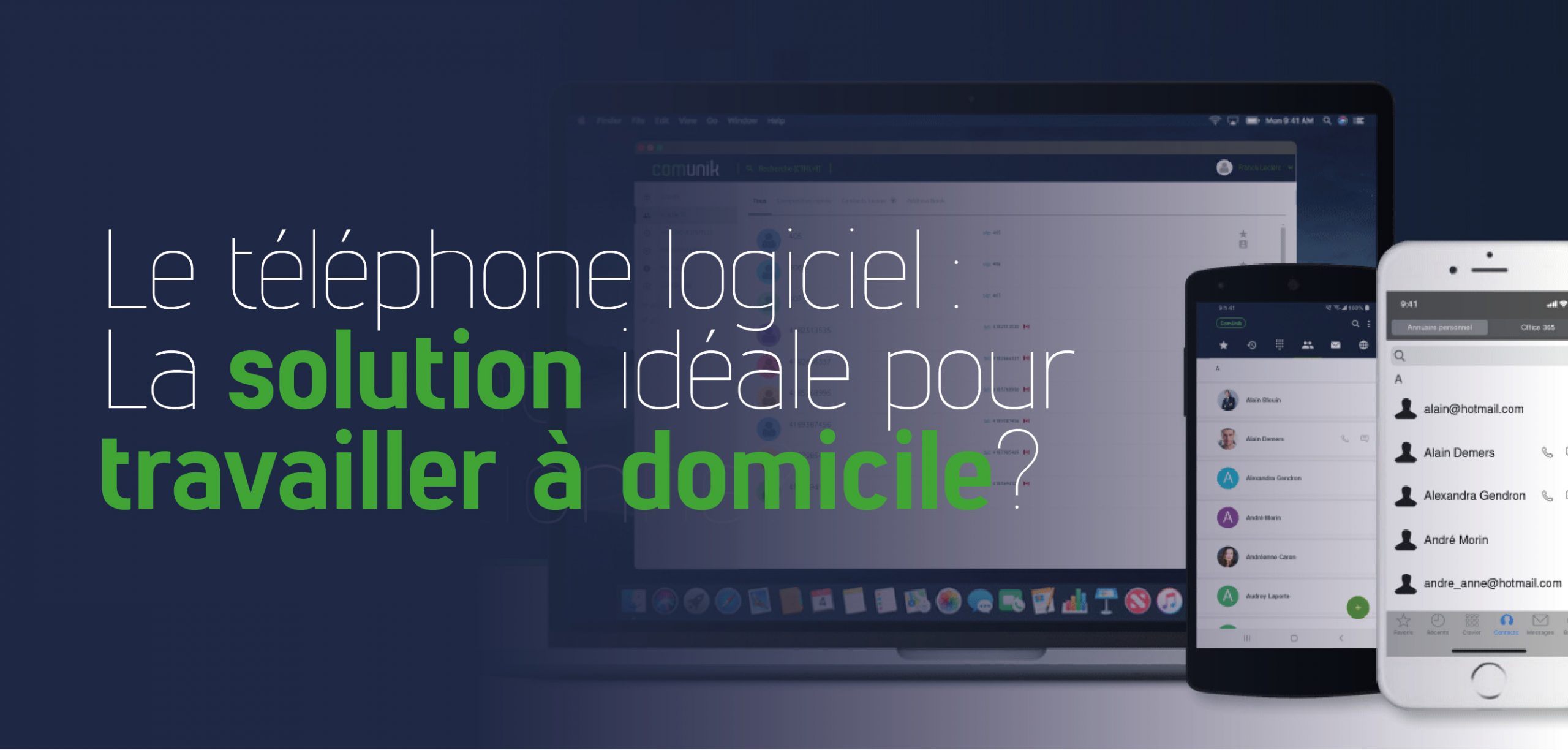 For many organizations and individuals, working from home is the new normal. This is why it is more important than ever to have the right technology to communicate and collaborate. Do you have the right equipment to stay productive in times of crisis? Will you be able to stay connected when it matters most?
Softphones (softphone) are essential tools that have long been relied upon for remote working. A softphone is a software application that works exactly like a telephone, but is accessible on various devices and platforms, including iOS, Android, desktops, and tablets.
Because they are software applications, softphone offer much more than your average desk phone. From video calls to SMS, softphone promote high-quality communication that is both consistent and highly customizable.
Here are just a few reasons why softphone are transforming the work-from-home experience.
Simple, Yet Effective
A softphone let you stay connected no matter where you are. Forget all that cumbersome equipment, a simple download is all it takes to get you back in business. Even when you're not at home, as long as you have your laptop or smartphone and an internet connection, you will never miss an urgent work notification again.
Access to a Truly Unified Communications Experience
The softphone offer a wide variety of features. In addition to those offered by traditional phones (like a dial pad and call transfer), a softphone let users send texts and set up videoconferences. Whether you are calling, sending an SMS, or chatting, you can count on the same high quality. What's more, all that communication is secure thanks to our encryption technology.
Not only does the use of softphone reduce the equipment costs that come with older telephone solutions, but it also promotes a feature-rich experience without additional equipment or infrastructure. This wide variety softphone opens the door to newer and richer forms of communication that traditional telephones are unable to support.
Access to a powerful, versatile, and flexible communication tool like a softphoneis especially important when working from home.
Protect Your Messages
In today's age, secure communication is essential. Consumers are becoming increasingly aware just how important it is to protect each step of the communication process. End-to-end encryption technology ensures that every message and every call is secure.
In order to protect your sensitive information, you should choose a softphone designed with security in mind, preferably one that offers SRTP and TLS encryption. Even though remote working may create cybersecurity problems, a well-designed application will ensure that security is not an issue.
Working from Home: What Do You Need?
Although VoIP and softphones have gained popularity in recent years, the current pandemic highlights the need for effective communication tools to support the rise of remote work even more. Having the right equipment is crucial for maintaining productivity throughout these challenging times.
The softphone are a simple, versatile, and secure tool that lets you work remotely and remain mobile when you need it most.
Frédéric Caron
Vice-President, Business Development
ComUnik