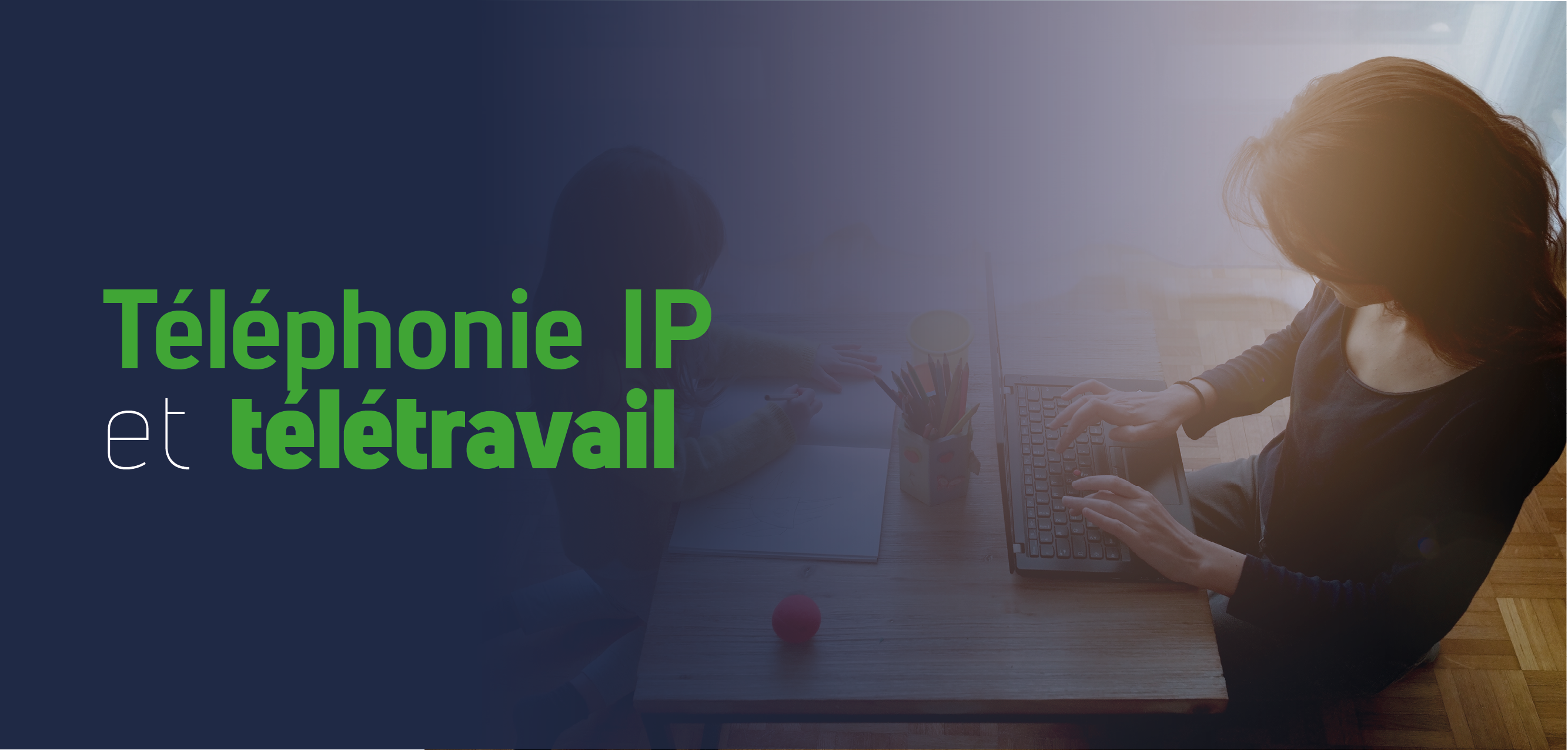 VoIP Telephony: An Opportunity for Teleworking
Over the years, teleworking has gradually seeped into our working habits, and many companies are now beginning to understand its real advantages. However, as we begin to offer more teleworking options, we must also provide our employees with the right equipment so they can work efficiently and stay connected to the company, our partners, and our customers.
VoIP telephony is the essential tool for teleworkers because it opens the door to various opportunities and promotes mobility, which is especially helpful for companies who use a multi-site configuration or who have employees who are often on the move.
VoIP Telephony: A Better Way to Manage Business Communications
In order to carry out their work efficiently, a teleworker must have the right work equipment. When we think of work equipment, laptops with secure access to messaging services and company data might come to mind, but we often forget that a phone is also an essential piece of equipment. This can pose a problem for teleworkers because most of them are stuck using their personal cell phones.
If you ask your teams how they work, you will find that they spend a lot of time on their phones. That is why VoIP telephony is the ideal solution, since it's a technique that allows you to transmit your communications via the internet.
VoIP telephony that is equipped with Session Initiation Protocol (SIP), lets you communicate via the internet and helps you save money on business communication. You can even set up videoconferences with customers or sales representatives located abroad.
Unified Phone Access
A teleworker can work wherever they want, but the important thing is that they remain reachable at a single number. VoIP telephony allows for fixed-mobile convergence, which makes it possible to connect fixed lines and mobile devices. Your employees will thank you when they no longer need to juggle multiple numbers.
With this technology, employees can answer a call made to their fixed line on their cell phones. It is also just as convenient and simple for partners and customers because they only need to call one number that is then routed to an employee's landline and cell simultaneously. This means that workers avoid missing calls when they are out of the office and customers will have no idea that the professional is on the move.
Conference Calls
For remote workers who collaborate with a team, it is important to find a solution that brings all members together. VoIP telephony makes it possible for companies to organize conference calls or remote meetings with teleworkers. To keep this communication secure, each participant receives a confidential access code to join the online meeting. Not only is this a less costly and more practical option, but it also means that no matter the location or the external participants involved, such as customers or partners, communication will be fluid and constructive. VoIP telephony even supports conference calls with multiple participants.
Frédéric Caron
Vice-President, Business Development
ComUnik